Growth TRIO
Regular price
$46.97 USD
Sale price
$34.99 USD
Unit price
per
Sale
Sold out
Share
View full details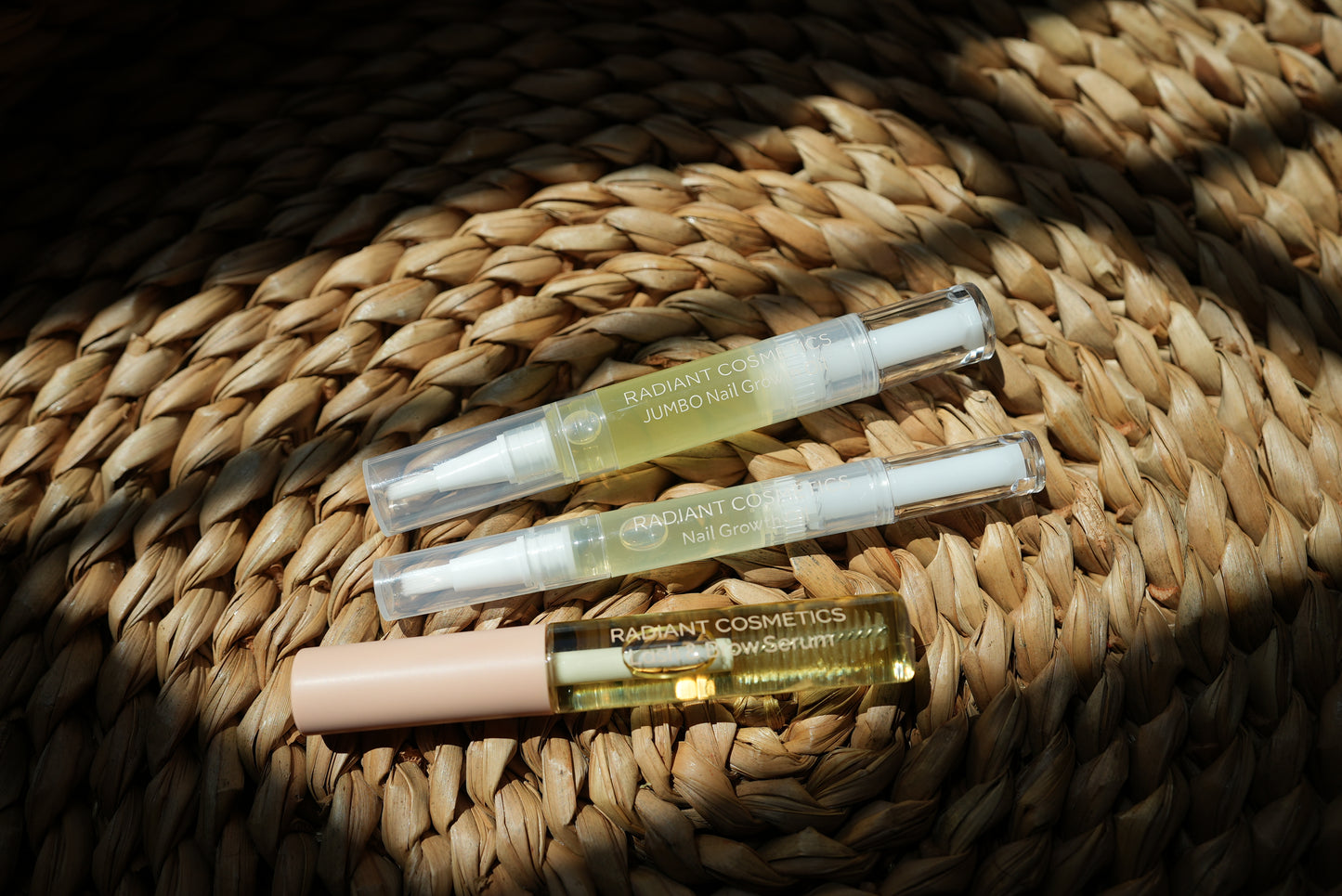 About Radiant Cosmetics
Radiant: sending out light, shining, glowing brightly, expressive of love, confidence & happiness.
Radiant Cosmetics was founded on the ethics and values of radiating light and beautiful energy. Being radiant means to glow from within, spreading love and confidence to everyone around you. Let your light shine!
Mt. 5:15-16
Key Features
Our Nail Growth Oil is formulated to help replenish your natural nails. This oil can help moisturize, grow, strengthen, and brighten your nails. It has a rich blend of nail-loving ingredients and vitamins to boost overall nail health.
Moisturizing: Includes fatty acids that trap moisture by creating a barrier, revealing supple soft skin without the greasy feeling. Vitamin E hydrates the nails and absorbs easily.
Growth: Includes vitamin B7 which promotes healthy cell growth and aids in the skin's ability to process protein building amino acids, which are essential for nail growth.
Biotin- Biotin is a B-complex vitamin, also known as vitamin B7, coenzyme R, and vitamin H. It promotes healthy cell growth and aids in the metabolism of protein-building amino acids that are essential for nail growth.
Strengthening: Includes vitamin E & C which aids collagen in building resistance to breakage, resulting in thicker and stronger nails.
Brightening: Includes an alpha hydroxy acid that is naturally derived which acts as a brightening agent.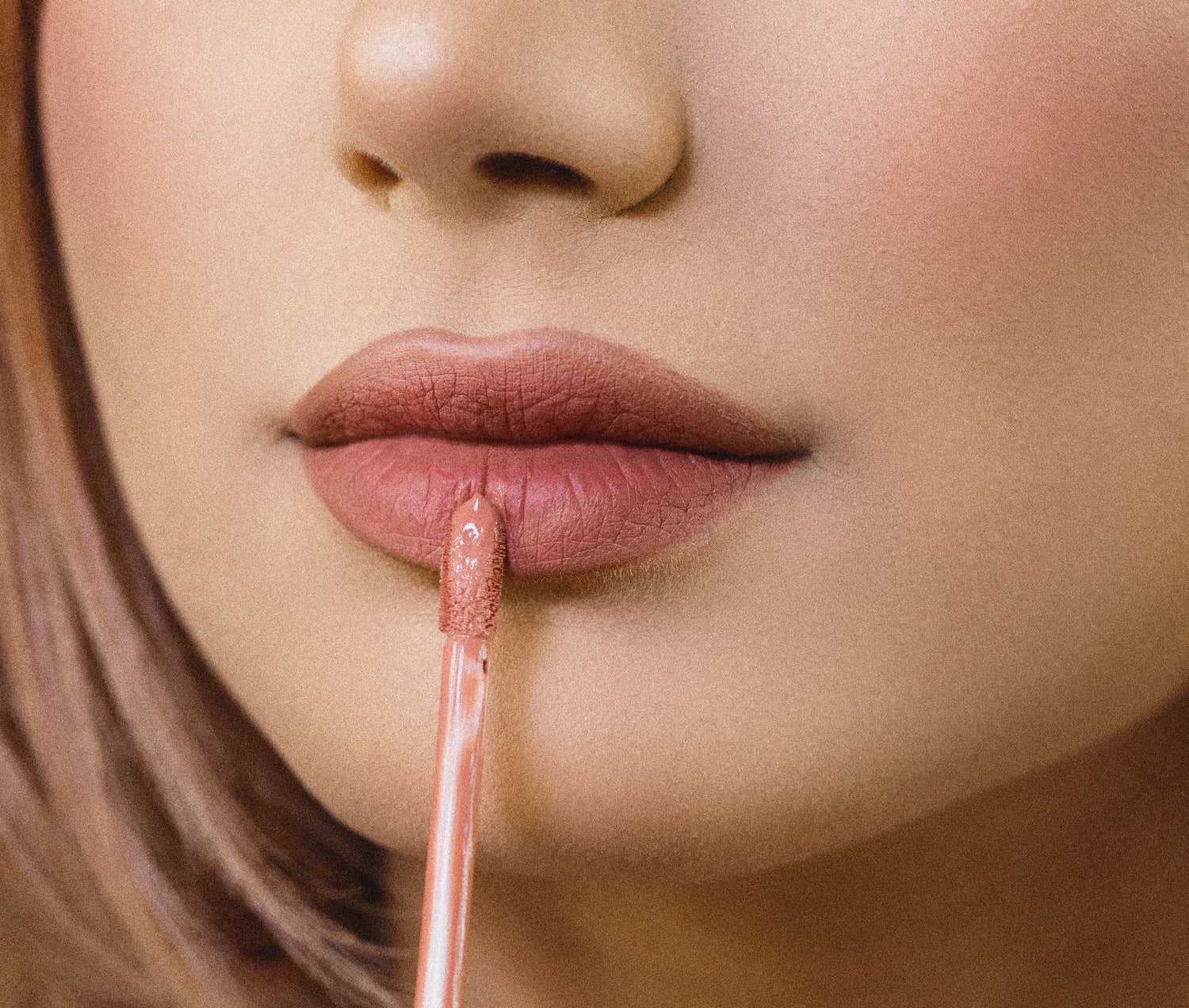 Why you'll love our Lip Kits
Cruelty-Free, Paraben-Free, Vegan, NON-gmo
NO animal cruelty.
NO animal testing.
NO animal ingredients.
NO genetically modified organisms.
NO synthetic chemicals.
Pigmented & Long-lasting
This saturated liquid formula delivers an intense shot of matte pigment in one easy swipe. A single application gives you smear-resistant coverage that stays put for hours. Full coverage, intense pigment, and a matte finish in an easy-to-apply liquid formula. One sweep delivers vibrant long-wearing color that sets all day.
Extra Perks
NO more sharpening your liners and losing so much product.
Our lip liners are retractable which saves so much product from going to waste. You never have to sharpen!
Also, Did You Know that it has a built-in sharpener in case the tip ever gets dull?
Shop Now
Most Asked Questions
What is the difference between the 'Nail Growth Oil' and the 'JUMBO' Nail Growth Oil'?

They're the same formulas! The JUMBO is 2ml more and lasts longer.
How do I apply the Nail Growth Oil?

Step 1: Twist the end of the tube for the oil to release from the brush.

Step 2: Brush the oil onto your cuticles.

Step 3: Massage the oil into your cuticles.

Optional: Apply some on the top of your nail for brightening.

Repeat daily.

Tip: Apply at night before bed for best results.
How often should I apply the Nail Growth Oil?

For best results, apply the Nail Growth Oil every night before bed.
Can I apply the Nail Growth Oil even if I have gel polish/nail polish/acrylics on?

Yes! You can use this product even if your nails are done because the oil goes onto the cuticles.